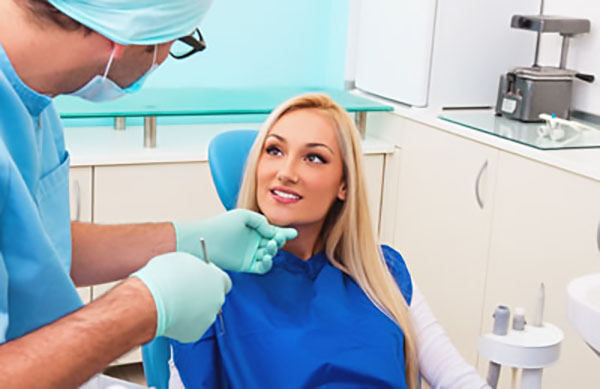 Thinking about choosing cosmetic dentistry in order to improve your smile? According to the American Academy of Cosmetic Dentistry, cosmetic dentistry is the dental specialty that is aimed at creating a positive change to your teeth and to your smile. As there are many different cosmetic dentistry procedures available, more people are choosing to enhance their teeth, thus allowing for an improved smile.
Cosmetic procedures
Choosing to undergo a cosmetic dentistry procedure is something many people are now doing, even if they are not experiencing any dental problems. While many people who choose to improve their smile by undergoing one or more cosmetic procedures will do so because they feel self-conscience about how their dental problems affect their smile, many others simply want to make changes to their teeth and/or gums to enhance the way their teeth function. It is a common misconception that cosmetic dentistry only focuses on appearance.
Common dental problems that may require cosmetic dental treatment
The following list outlines a few common problems that can be addressed through cosmetic dentistry procedures.
Teeth that are severely decayed
Missing teeth
Crooked teeth
Chips or cracks in the teeth
Fractures or breaks in the teeth
Stains
There are a lot of different dental problems that may exist. Ultimately, it is best to consult with a cosmetic dentistry office to determine if and what procedures can be used to treat the problem at hand. Each patient is different and will have varying needs that will contribute to the treatment plan.
Enhancing a smile
Some people who have a pleasant-looking smile will still choose to undergo one or more cosmetic procedures to change certain things about their smiles. Enhanced smiles are designed smiles and are a popular choice for those who want to further improve the way they look.
For example, someone may not like the overall shape of their teeth or gaps between their teeth. Additionally, they may feel that too much of their gums show when they smile. While these are not serious dental problems, they can still be enhanced using one or more cosmetic dental procedures.
Common cosmetic dental procedures
Some of the more common cosmetic dentistry procedures include professional teeth whitening procedures, teeth straightening services, dental bonding, porcelain veneer placement and dental crown placement. Additionally, cosmetic dentistry practices can offer or refer out for fixed bridges, tooth-colored fillings, gum reshaping procedures and enamel shaping and contouring procedures.
Get started with cosmetic dentistry!
Decided that undergoing one or more cosmetic dentistry procedures is going to improve the way your smile looks? Having a smile that provides confidence is a goal of many dental patients, which is easier than ever these to achieve due to the many advancements available in the dental arena. The first step someone needs to take is making a consultation appointment with a dental professional, as this allows a detailed treatment plan to be made. Reach out today to get started or to learn more!
Are you considering cosmetic dentistry in the Dawsonville area? Get more information at https://dawsondentalgroup.com.
Check out what others are saying about our services on Yelp: Read our Yelp reviews.
---
Related Posts
September 12, 2023
Your dentist might recommend dental sealant if some of your teeth are vulnerable to decay. These restorations serve as a barrier that keeps food particles, bacteria, and acids out of the grooves …